'CONSTABLE COUNTRY' - 1-2-1 Workshop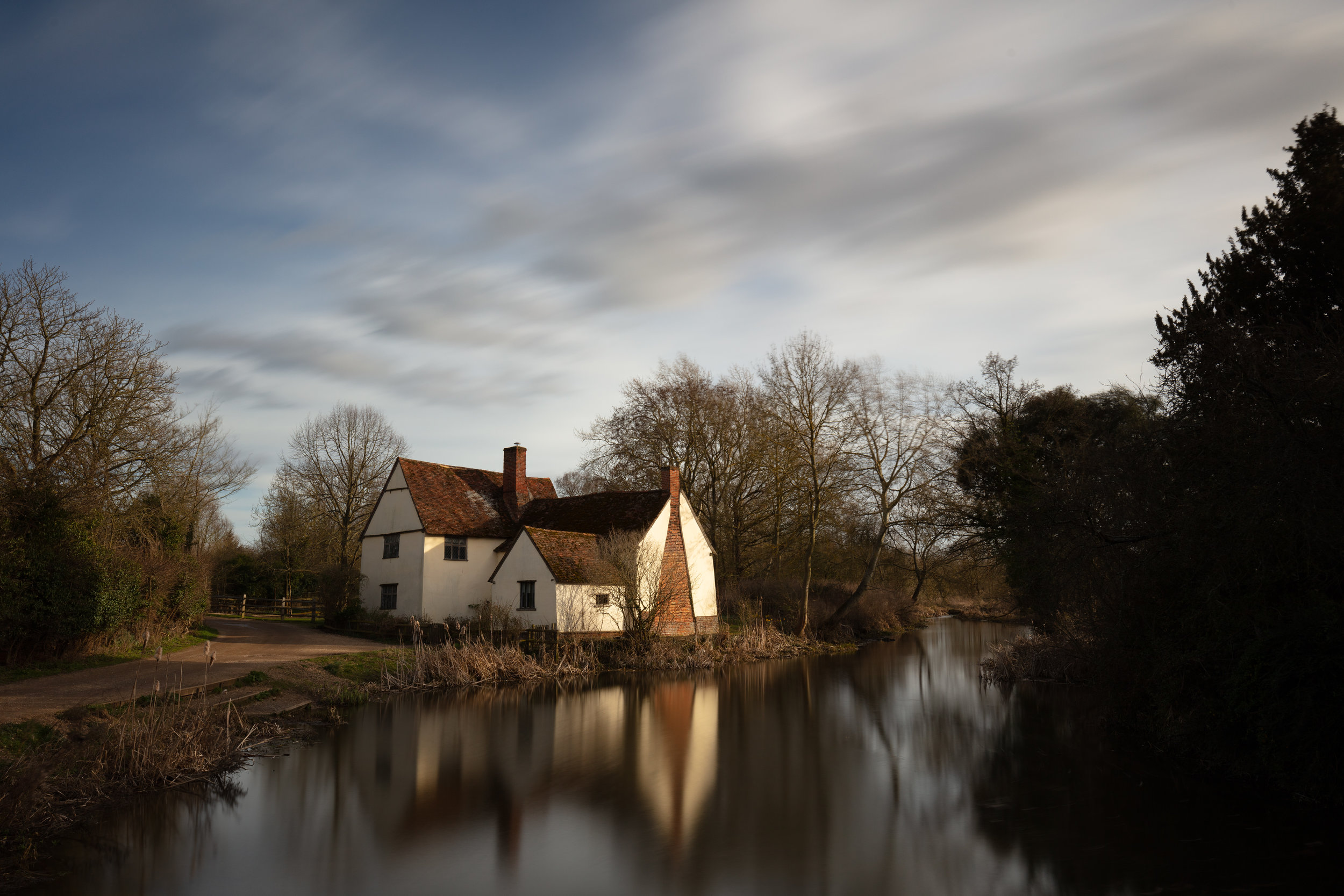 'CONSTABLE COUNTRY' - 1-2-1 Workshop
This Suffolk Workshop is based in one location, which the date is arranged with both parties beforehand. This workshop will be spent up and around the stunning Flatford Mill & Constable Country, spending the majority of the workshop photographing the River Stour, wildlife & more.
This workshop is for people wanting a 1-2-1 workshop at a stunning recommended set location, with a partially set itinerary to learn about the use of Lee Filters (some will be available for use on the day) and whatever else you would like to learn.
・Location Flatford Mill/Constable Country, Suffolk/Essex.
・Date To suit you - to be arranged with the Attendee.
・Length (30-40 minutes walking needed) 3 hours.
・Itinerary Bespoke itinerary for each workshop/course, all dependant on the attendees request.
・Bits & bobs On the day, there will be a full range of Lee Filters available to use along with adapters for any and all lenses, alongside with spare tripods (available upon request).
・What you'll need All you need to do is get to the location of the workshop and bring your full set of camera gear, all workshops are for all ages including young photographers looking to expand their knowledge with someone likeminded.
To view workshop terms & conditions, please visit www.harrybehindthelens.com/workshop-tcs
Keep scrolling to view more images from these workshops.
Some other workshops I run in East Anglia.